Klayman: More Federal Judiciary Hackery! A Real Disgrace That Must Be Remedied! Go to www.FreedomWatchUSA.org to Join and Donate to Judicial Selection Strike Force!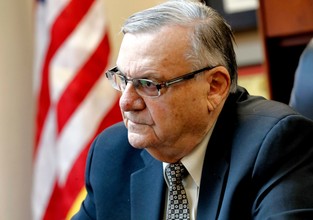 By Alex Swoyer
The Washington Times
April 18, 2018
A federal appeals court said this week it will appoint a lawyer to argue that former Arizona Sheriff Joe Arpaio's contempt of court conviction should remain on his record despite President Trump's pardon.

The 9th U.S. Circuit Court of Appeals said that since the federal Justice Department is supporting both the pardon and Mr. Arpaio's request to have his conviction stricken, someone else needs to argue the other side.