Klayman: President Should Now Withdraw Kavanaugh Nomination and Pick a Judge Who Respects Privacy Rights Under 4th Amendment!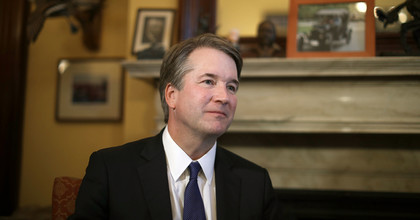 By Igor Bobic
HuffPost
August 2, 2018
Republicans on the Senate Judiciary Committee said Thursday that they'll move forward with the confirmation process for Brett Kavanaugh, President Donald Trump's pick to the Supreme Court, even if they will not have time to review documents pertaining to his work in the George W. Bush administration.

Republicans asked the National Archives and Records Administration last week if it could release thousands of documents relating to Kavanaugh's time in the White House Counsel's Office for Bush by Aug. 15. That would give Senate Judiciary Committee members enough time to review the documents ahead of a likely hearing in September and allow for a final confirmation vote by the start of the new Supreme Court term on Oct. 1.